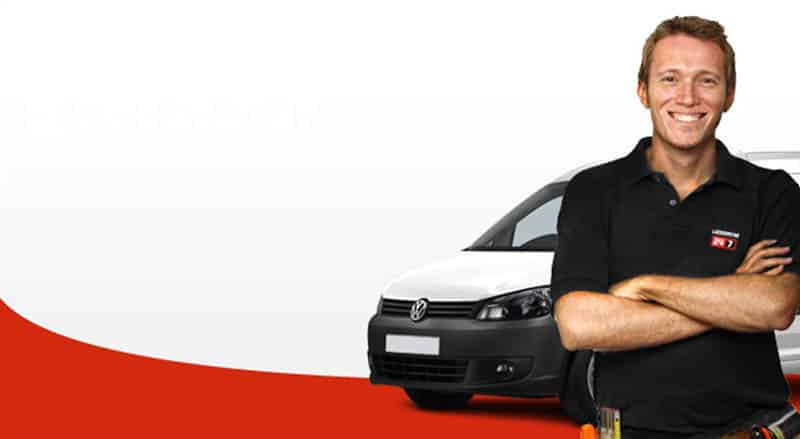 Locksmiths Dublin 24/7
Quick Response
Local Service
Affordable Prices
Locksmith Dublin Services For Home, Car, And Commercial Properties
Locksmith Dublin based services are vital for homeowners, commercial businesses and drivers alike. Whether you have lost your car keys, locked yourself out of your property or car, or require other security support, a locksmith can help. However, it is important to know exactly what services a locksmith can offer and to ensure that they are suitably qualified and experienced before you hire any particular company. Here we consider the factors that are important in finding the right Dublin locksmith company and delve into the different services, including emergency and mobile cover, which the best locksmiths offer.
Why Losing Car Keys Is Not A Tragedy With An Experienced Car Locksmith Dublin
When you think of locksmiths, locking yourself out of your home is probably the first thing that comes to mind. However, they are also a vital service for those that find themselves locked out of their vehicle. Whether you have locked your keys in the vehicle, dropped them down a drain, or broken your key, the best locksmith Dublin based company is one that can find the right solution for you and do so quickly. Locksmiths who offer vehicle services should be able to provide replacement car keys, autokeys and unlock vehicle doors with no difficulty. They should also be able to deal with broken keys, even when part of the key is lodged within the lock. The car locksmith Dublin based company you choose should be able to deal with such incidents without causing damage to the vehicle. Many new cars do not need a key to unlock the door physically, but rather are unlocked remotely using a button on the key fob. The right Dublin mobile locksmith for the job will have the knowledge and expertise to deal with this situation and any other keyless entry system. Furthermore, they should be able to provide new ignition keys, transponder chip keys, replacement car keys and duplicate keys for high-security vehicles. When choosing from the plethora of locksmiths available, ensure that the company you are considering is vetted by the Garda and has insurance cover for the work they complete. They should also provide you with a quote for the work they need to undertake and have a clear pricing policy so that you know exactly what you are paying for.
When Might You Need An Emergency Locksmith Dublin?
It is much easier to get locked out of your home than most people realise. It could simply be that you go to take your bins out and the door slams behind you. Similarly, you could be unloading shopping from the car or lose your keys on your way home from work. In any of these situations, the many concern is getting back into your home quickly and ensuring no one else can gain access. If your keys are inside the home, then you at least have one less worry. In these and many other situations, a good emergency locksmith Dublin wide is vital. And, aside from experience and trustworthiness, your key need is a locksmith that can respond quickly and deal with the problem effectively. While getting locked out of your property may be the main reason for calling an emergency locksmith there are other occasions when a locksmith that can respond around the clock is vital. One such occurrence is after a burglary. If someone has gained access to your property unlawfully, then you need to get your locks changed to ensure the security of the property and your personal safety. Finding a 24 hour locksmith Dublin wide that can provide an immediate, if temporary solution, is vital. Many companies take advantage of such situations, increasing fees and adding call out charges. But, the best locksmith companies do not do this. So, when phoning companies ensure that you ask about their charges and shortlist those that have clear pricing policies, no hidden fees, and which do not charge a call out fee.
What To Look For In A Locksmith Dublin Ireland For Commercial Properties
Not all locksmith Dublin wide companies are set up to deal with the complexities and needs of commercial properties and their security. Commercial properties often have many more points of entry than a residential locksmith setting, they also have different security needs, with different individuals requiring access to different areas and at different times. Ensuring the safety and security of commercial premises requires a locksmith that understands these differences and can adapt to suit the needs of the specific company and property. This means that the locksmith needs to have experience of different types of locking mechanisms including secure locks, key card locks, and the many varieties of keypad locks that are used in commercial settings. They must be readily available and able to respond quickly when called to premises. If staff are unable to enter the premises, then your company is losing money through lost work time. Alternatively, if locks are compromised through break-ins, then you risk losing money through lost stock or stolen information. As well as the immediate problems this can cause, it can also damage your reputation in the long term. This is one reason why you need a locksmith Malahide or beyond that understands the needs of businesses and can work professionally and efficiently to reduce the potential fallout of any issues you have faced. Ensure that any locksmith Dublin Ireland that you approach is vetted by the Garda, is fully insured, and has a good reputation amongst commercial property owners.
For A Locksmith Dublin 24/7, You Need Locksmiths Dublin 24/7 Ltd – Local Locksmith
Locksmiths Dublin 24/7 Ltd – Local Locksmith is a fully insured ISO9001 accredited locksmith company based in Dublin. We offer many locksmith Dublin based services to home, commercial, and car owners. We are in business over 20 years with over 70 years' experience within the locksmith industry. Our mobile locksmith vans can be dispatched to within 15 minutes of your call. Our response time is second to none. We understand what the word emergency stands for. Locked out? Can't access your Home, Commercial property or Vehicle? Don't panic and give us a Call Free: 1800 47 47 47 or Get a Free Quote.
Our Locksmiths
Unlike our competitors we don't use agents or other locksmith businesses. We only use Locksmith employees that work for us Locksmiths 24/7 and we are 100% Guaranteed on all our work.
Our Locksmiths Dublin branch can be dispatched to your location within 15 minutes of your call. We pride ourselves on providing excellent locksmith services throughout Dublin and strive to continue to get better.
20 Abbey Street Upper, North City, Dublin 1, Ireland
Unit 6, Castleforbes Business Park, Dublin 1, Ireland Free: 1800 47 47 47
💡 Are You 24 Locksmith Service?
Yes Locksmiths 247 As The Name Suggests Is A 24 Hour Locksmith Service Covering Whole Ireland 7 Days A Week.
💡 Why call a locksmith?
We can help with any lock related problems you may have with windows and or doors, internal and external.
💡 How Much Does Locksmith Service Cost In Ireland?
We can arrange a locksmith in Dublin or throughout Ireland at an average labour cost of €70.
💡 Locked out of your Home Or Car?
Have you ever found yourself locked out of your home or car? Have you ever attempted to change the locks yourself to find it was not as easy as you thought. It can also be a bit of hassle and have an unexpected expense. That's where you need the expertise advise of a professionally trained locksmith in your local area. Just before you decide to call a professional locksmith check out the costs involved as the cost may vary to change locks in Ireland?
💡 What Is The Average Cost Of Changing A Lock in Ireland?
The average cost of changing a lock in Ireland is around 30 to 300 euros. The cost may vary depending on the lock type, security level, and fees of the locksmith. A new lock is essential when you move into a new home. On the other hand, if you have a burglary, you should immediately change the old lock in your home. There are many additional charges involved in hiring a reputed locksmith in the area. For example, if you have been locked out of your home, the locksmith will charge between 30 to 150 euros as traveling expenses, depending on the distance to your home. If the problem occurs on a weekend, evening or holiday, the charges will be higher – Between 150 to 250 euros.
💡 What To Look For When Searching For A Locksmith In Ireland?
There are lots of locksmith services throughout all areas in Dublin and throughout Ireland. You will need to satisfy yourself of the difference with different locksmiths and the services they provide. Take time to research the different companies and history they have while being in the business. Search for the company name see what results show up and even search for individual names of engineers or business owners. Have they got the knowledge and qualifications to be able to advise you on security for your home or business. Ask for identification and ask for work they may have completed in your local area. Is there address authentic and the business name authentic, satisfy yourself that they match. Have they got a PSA Private Security Authority, ask for their licence number. It's the law in Ireland. You want to avoid a contractor who can come back and break into your home.
It does not matter whether it is day or night you can get locked out of your home or car at any time. That's why you need to have the important information on the company you intent to hire for an emergency locksmith service locally. In fact, you should have their contacts with you before you actually face such an emergency. If not, you will not be able to do anything in a hurry. Just because they say they are local does not mean they are. You can easily fall prey to unscrupulous elements under such circumstances. We are here to help and we are a group of professional locksmiths with many years of experience in the locksmith sector. That is why we can offer the best value for money on the entire cities and counties across Ireland we have the best OFFERS and DISCOUNTS that we offer to our customers through our website.
Our
Auto Locksmith
are expert when it comes to duplication of keys and remotes for your vehicle. Our Auto locksmith services include Car key replacement, Car key duplication, Key fob replacement, Key fob reprogramming, Van Locks And Keys & Much More.
Locksmiths 24/7 are the Dublin's premier providers of high definition CCTV Systems design, installation and maintenance. We have a product line that covers the needs of our clients today and also is future-proof and cost-effective over period.
We Also Provide Alarm Systems Design, Installation Monitoring And Sale Services in Dublin and all Ireland. We are leaders in the security sector, with 11 years of experience. Our home and business alarms systems provide the peace of mind that comes with being protected by the best.
Our Key Duplication services include Safes Rekey And Safes Installation services. Our Safes Engineers Can Open Or Rekey Any brand Of Safe. We Also Provide Safes Moving Services.