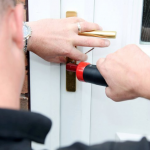 Having a home or auto locksmith on speed dial is not something people consider in fact, a majority of home or car owners wouldn't know what to do if they loosed their car keys. However, a locksmith can save you hours of torment by simply helping you out. But when exactly will you need the service of professional auto locksmiths?
Get a Free Quote
Contact Us
We handle all types of locks
Locked Out at Home? Door closes in the wind or simply you leave a key in the back of the door. Not to worry we have a locksmith on hand to help in all occasions.
When your car door locks jam – It happens ever so often that you are trying to open your car door but the lock won't work. This is something most people deal with everyday and the perfect solution would be to call in a Locksmith Ashbourne Co Meath. A professional can bypass your damaged locks and install brand new ones. In addition to this, in case you find yourself locked inside your car in the middle of nowhere, having a professional locksmith on speed dial will definitely do the trick.
Broken auto keys inside locks or the ignition – Sometimes the keys to your car or to the ignition can break inside the lock or the ignition. Most people tend to panic when this happens but it is an issue that can be resolved quite quickly with a professional locksmith service. Re-configuring the ignition and getting a new key may be a little complicated. However, if you can get reliable locksmith service providers, you can get a speedy repair at reasonable costs. Besides, you won't have to worry about damaging your car's ignition system or door locks for that matter.
We are licensed and insured
Having licensed personnel handle all your lock needs assures you of a money back job. Using an unlicensed locksmith could lead to your insurance company denying your claim. Messing with locks could lead to disastrous results. For example, if your car locks have been tampered with previously could lead to refusal of liability by your insurance.
We are experienced
Years of experience have helped us perfect the skills any locksmith would die for. We guarantee you that we will have your lock issues cleared up. Key replication, unlocking locks and repairing your is an easy job. As a resident, you shouldn't look any further for an experienced locksmith contractor.
Ashbourne Locksmiths
The guys in Locksmiths 24/7 are such a delight to work with. They have vans located all across Dublin to attend any of our many Texaco garages. It's great for a general manager to have the confidence in a contracted company for peace of mind.
Written by: Jim in Ashbourne
Locksmiths Ashbourne
10 / 10 stars
Local Locksmiths
✓ 24/7 Emergency
✓ Flat Rates Per Job
✓ Free Call Outs
✓ No Disruption
✓ No Hidden Fees